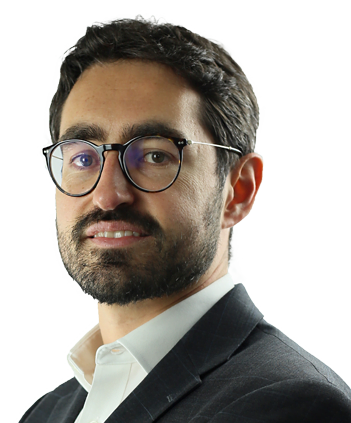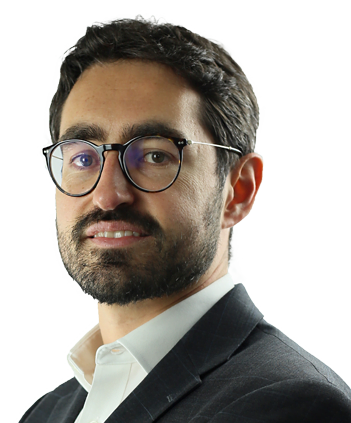 Felipe Noronha Ferenzini joined the firm in 2009. He has more than a decade of practice in the field of Compliance, Regulatory and Administrative Law, assisting public and private clients in national and multijurisdictional operations and investigations. He worked at the London and Mexico offices in 2016/2017.
Practice Focus
Felipe has vast experience in the Compliance area, structuring and leading complex internal investigations, implementation of Compliance, Risk and Governance programs (risk assessment, internal policies, remediation mechanisms, trainings).

He also has robust experience in advising foreign and Brazilian companies regarding compliance laws (Brazilian Anticorruption Laws, FCPA, money laundering and regulatory compliance - pharma, oil and gas, banking, among others) dealing with relevant stakeholders (authorities, regulators, internal and external auditors, Board of Directors, regulatory agencies, independent oversight committees).

• Was one of the co-coordinators of the cross-border independent investigation conducted for the Brazilian National Oil Company in connection with the Car Wash Operation
• Conducted internal investigations related to the "Cambio Desligo" Operation, which was the biggest operation in Brazil involving money laundering activities;
• Conducted an internal investigation for a Brazilian company involved in a corruption scandal with relevant Brazilian politicians;
• Conducted internal investigations for several pharmaceutical companies related to internal fraud and fraud to public tender procedures;
• Conducted internal investigation related to the "Greenfield Operation" and provided governance recommendations for a Pension Fund of a Brazilian government controlled company;
• Provides regulatory compliance consultancy to several multinational companies in heavily regulated sectors, such as pharma, banking, oil and gas sectors, among others.

Felipe is also a recognized expert in the Compliance chapter in Brazil by LACCA (Latin America Corporate Counsel Association)
News, Events and Publications

Contratações Públicas como instrumento de combate à corrupção - Published at Estado de São Paulo Newspaper (http://politica.estadao.com.br/blogs/faustomacedo/contratacoes-publicas-como-instrumento-de-combate-a-corrupcao/)

Brazilian Clean Companies Act: Three Practices to Prevent Fraud in Public Procurement - Published at FCPA Americas (http://fcpamericas.com/english/anti-corruption-compliance/brazilian-cleancompanies-act-practices-prevent-fraud-public-procurement/)

Partidos devem ser obrigados a adotar programa de integridade (Political parties shall be required to implement a compliance program) - Published at UOL (http://noticias.uol.com.br/opiniao/coluna/2016/06/27/partidos-devem-serobrigados-a-adotar-programa-de-integridade.htm

Impactos do novo conteúdo local nos investimentos - Published at Valor Econômico (http://www.valor.com.br/opiniao/4932542/impactos-do-novoconteudo-local-nos-investimentos)

Chapter entitled "Sham litigation as an anti-competitive conduct and its reception in the Brazilian legal framework" which was part of the book "Direito dos Negócios em Debate" coordinated by Andrea Zanetti and Marina Feferbaum, linked to GVLaw-FGV (Published by Editora Saraiva).
Professional Associations and Memberships

Certified by the Association of Certified Fraud Examiners - ACFE ; New York 2018

Association of Certified Anti-Money Laundering Specialists - ACAMS (test pending)

Alumnus of the International Anticorruption Academy-IACA (scholarship granted)

Teacher of Post Grad course in Compliance at IBMEC-RJ
Education
Catholic University of Sao Paulo (Graduated) (2005)
Fundação Getúlio Vargas - GVLaw FGV (specialization in Regulatory Law)

State of Rio de Janeiro alters the Regu...
On October 15, 2019, State Decree No. 46,788/2019, which changes State Decree No. 46,366/2018 that regulates the Anti-Corruption Law at the state level was published in the State Official Gazette. The new decree provides more efficiency to the government on the assessment of violations to the AntiCorruption Law. One of the new aspects brought by […]