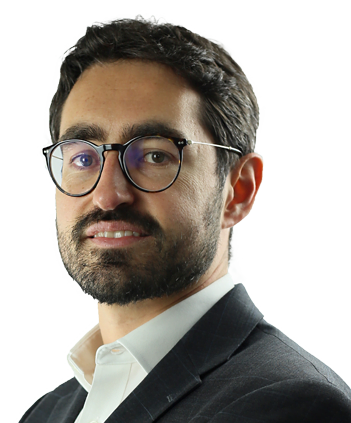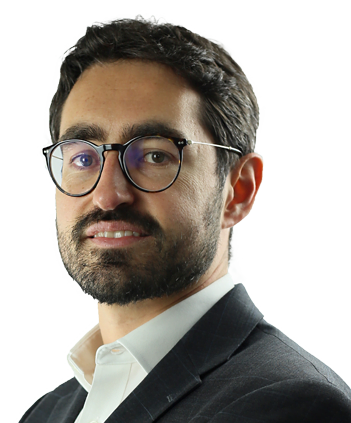 Professional Experience
Felipe Noronha Ferenzini joined the firm in 2009 and became a partner in 2018. He co-coordinates the Compliance and Investigations Group in Brazil.
Felipe has vast experience in the Compliance area, with focus on structuring and leading complex internal investigations, implementation of Compliance, Risk and Governance programs (risk assessment, internal policies, remediation mechanisms, trainings). Felipe also has a relevant background in Administrative Law and related sanctions regime.
He also has robust experience in advising foreign and Brazilian companies regarding compliance laws (Brazilian Anticorruption Laws, FCPA, money laundering and regulatory compliance - pharma, oil and gas, banking, among others) dealing with relevant stakeholders (authorities, regulators, internal and external auditors, Board of Directors, regulatory agencies, independent oversight committees).
Work abroad
Felipe worked at the London and Mexico Baker McKenzie offices in connection with compliance and infrastructure matters.
Awards and Recognitions
Felipe has been recognized for his work as a Compliance expert in Brazil by renowned ranking such as
Legal 500 - Next Generation Partner - 2021 edition, LACCA (Latin America Corporate Counsel Association) - 2020 and 2021 (being appointed as a Thought Leader and the third most voted lawyer in all areas in Brazil for the 2021 edition). He is also certified by the Association of Certified Fraud Examiners - ACFE, New York 2018; certified by the Association of Certified Anti-Money Laundering Specialists - ACAMS - 2020 and alumnus of the International Anticorruption Academy-IACA (scholarship granted).
Academic Background
He graduated from the Pontifícia Universidade Católica de São Paulo with a degree in Law and from Fundação Getúlio Vargas - GVLaw FGV with a specialization in Regulatory Economic Law.
Activities outside the office
Former lecturer of Post Grad course in Compliance at IBMEC-RJ.
Publications
Author/co-author of several books/articles, such as:
- GIR - The Practitioner's Guide to Global Investigations, Fourth Edition - Brazilian Chapter. Available at https://globalinvestigationsreview.com/benchmarking/the-practitioner%E2%80%99s-guide-to-global-investigations-fourth-edition/1212692/brazil;
- Lexology - Getting the Deal Through - Risk and Compliance Management (Brazilian Chapter). Available at https://www.lexology.com/gtdt/tool/workareas/report/risk-and-compliance-management/chapter/brazil;
- Brazilian Clean Companies Act: Three Practices to Prevent Fraud in Public Procurement - Published at FCPA Americas. Available at http://fcpamericas.com/english/anti-corruption-compliance/brazilian-cleancompanies-act-practices-prevent-fraud-public-procurement/;
- Contratações Públicas como instrumento de combate à corrupção (Public procurement as an instrument to fight corruption) - Published at Estado de São Paulo Newspaper. Available at http://politica.estadao.com.br/blogs/faustomacedo/contratacoes-publicas-como-instrumento-de-combate-a-corrupcao/;
- Partidos devem ser obrigados a adotar programa de integridade (Political parties shall be required to implement a compliance program) - Published at UOL. Available at http://noticias.uol.com.br/opiniao/coluna/2016/06/27/partidos-devem-serobrigados-a-adotar-programa-de-integridade.htm;
- Impactos do novo conteúdo local nos investimentos (Impacts of the new Local Content Rules in investments) - Published at Valor Econômico. Available at http://www.valor.com.br/opiniao/4932542/impactos-do-novoconteudo-local-nos-investimentos;
- Chapter entitled "Sham litigation as an anti-competitive conduct and its reception in the Brazilian legal framework" which was part of the book "Direito dos Negócios em Debate" coordinated by Andrea Zanetti and Marina Feferbaum, linked to GVLaw-FGV (Published by Editora Saraiva).
Languages
Spanish
Representative matters and clients
- Co-coordinatated the cross-border independent investigation conducted for the Brazilian National Oil Company in connection with the Car Wash Operation;
- Secondment as Compliance Officer for Latin America for a leading multinational in water, food safety and public health technologies and services cleaning sector;
- Compliance due diligence for a relevant M&A operation involving a gas power plan complex located in a private port in Brazil;
- Conducted internal investigations related to the "Cambio Desligo" Operation, a hallmark operation in Brazil involving money laundering activities;
- Conducted an internal investigation for a Brazilian company involved in a corruption scandal with relevant Brazilian politicians;
- Conducted internal investigations for several pharmaceutical companies related to internal fraud and fraud to public tender procedures;
- Conducted internal investigation related to the Greenfield Operation and provided governance recommendations for a Pension Fund of a Brazilian government controlled company;
- Provides regulatory compliance consultancy to several multinational companies in heavily regulated sectors such as pharma, banking, oil and gas sectors, among others.