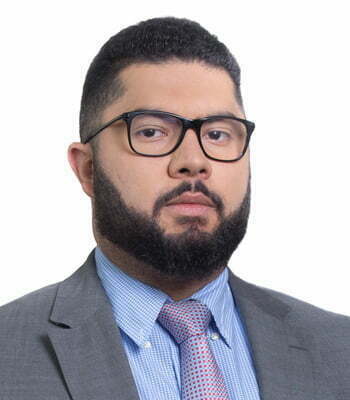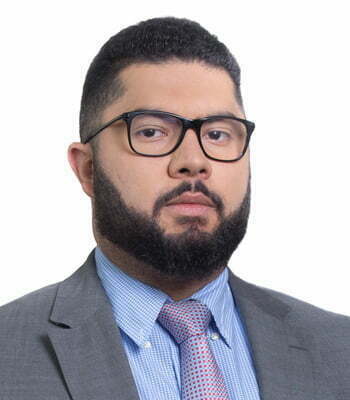 Andrews Leoni da Silva Franca
Professional Experience
Andrews Leoni da Silva França joined the Firm in 2015. He integrates the Public Law practice group, with focus on Public, Regulatory and Infrastructure Law, with an emphasis on expressive legal demands involving the oil and gas, agribusiness and port logistics sectors, tenders, contracts, administrative improbity/misconducts prevention and appeals in the higher courts (Superior Court of Justice and Supreme Court). Andrews also has extensive experience in filing claims before the Federal Court of Audits
Academic Background
He graduated from Universidade de Brasília – UnB with a degree in Law and specialized in Electoral Law from Escola Superior da Advocacia – OAB / DF.
Publications
Author/co-author of several books/articles, such as:
"O seguro garantia na ação de improbidade administrativa" – Published on the JOTA website on 06/23/2020. Available at: https://www.jota.info/opiniao-e-analise/artigos/o-seguro-garantia-na-acao-de-improbidade-administrativa-23062020;
– "Tutelas Provisórias Pré-arbitrais", in Arbitragem e Administração Pública: Temas Polêmicos. Coordinators: Joaquim de Paiva Muniz, Marcelo José M. Bonizzi, Olavo A. V. Alves Ferreira. Editora Migalhas, 2018.
Languages
Portuguese, English and Italian
Representative matters and clients
– Representation of a consortium of multinationals operating in the exploration of oil fields in Bacia de Campos, in a strategic and billionaire demand. This is a leading case that debates and, to date, ensures the arbitrability of the controversy that arose in the oil field exploration contract signed between the National Petroleum Agency – ANP and the concessionaires;
– Representation of an association of the oil industry and the agribusiness industry before the Supreme Federal Court in leading cases that discuss business models and taxation systems essential for the respective business activities;
– Representation of the Board of Trustees of Attorneys' Fees at the Supreme Federal Court and the Federal Audit Court ensuring the constitutionality of the provisions of Law N. 13.327/2016 that guarantee and operationalize the right to the perception of attorney fees to more than twelve thousand public lawyers active and inactive federal agencies;
– Representation of an important player in the rubber industry in the rejection of actions of administrative improbity, caused in the context of the operation conducted by the Brazilian Federal Police;
– Representation of a medical technologies multinational in accountability proceedings before the Federal Court of Accounts, arising from the Brazilian Federal Police operation "Fatura Exposta".