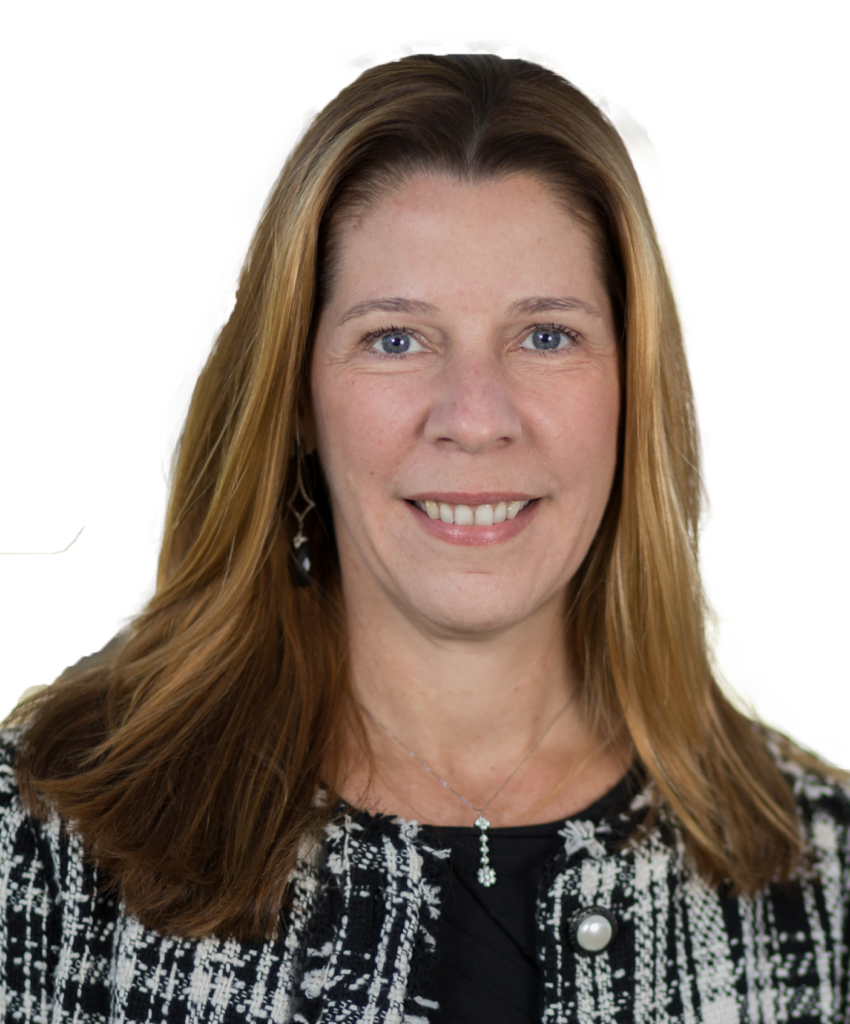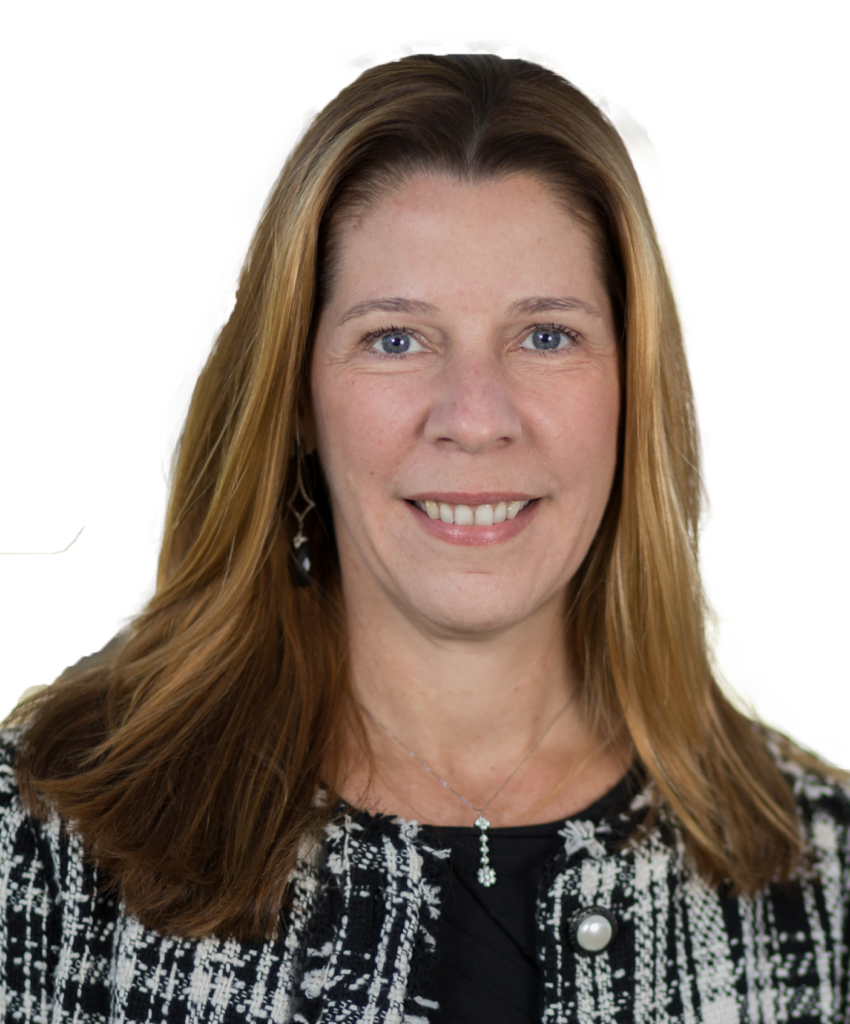 Professional Experience
Anna Tavares de Mello joined the Firm in 1996 and became partner in 2001. She is a managing partner of the Rio de Janeiro office, where she coordinates the Corporate and Capital Markets, Mergers and Acquisitions, Insurance and Reinsurance, and Large Projects and Oil and Gas Practice Groups. She is also co-leader of the Firm's Corporate & Finance Group, as well as leader of the Diversity & Inclusion and Corporate Social Responsibility Committees. In addition, she was a member of the Management Committee of Trench Rossi Watanabe twice.
Anna is an expert in buy-sell agreements and joint ventures, acting from transaction planning to drafting and negotiation of all related contracts, as well as advising on corporate matters in general, corporate restructurings, and regulatory matters in the capital markets area. Her performance is recognized in large projects in the areas of oil and gas, energy, infrastructure, and the insurance industry. She has also worked for six years in the Legal Department of Esso Brasileira de Petróleo S.A.
With regard to her work in D&I, Anna co-founded five of the Firm's Affinity Groups: "Gender Equality", "People with Disabilities," "Religious Tolerance," "Race and Ethnicity" and "LGBTQIA +" created in 2016, with the goal of expanding and strengthening the culture of respect and inclusion in the workplace.
Work abroad
Anna worked at Ablfs McKfnzif New York in 1998.
Awards and Recognitions
Anna has been recognized for her performance for many years by major legal rankings, such as Chambers Latin America and Global, IFLR 1000, Leaders League, Latin Lawyer 250, The Legal 500 and Análise Advocacia 500. In the field of D&I, the Firm won, under her leadership, the Municipal Seal of Human Rights and Diversity of the São Paulo City Hall in 2019 and 2020, and was recognized for two consecutive years by the Exame Guide to Diversity. In addition, the Firm won the Will – Women in Leadership 2020 award, from Valor Econômico, and the AMMS Award, promoted by the Association of Women in the Insurance Market, among others. Additionally, Anna won the Christine Lagarde Awards 2020, offered by Ablfs McKfnzif – a law firm that works in strategic cooperation with Trench Rossi Watanabe – for her individual contributions to the topic of Diversity and Inclusion, in all its forms.
Academic Background
Anna graduated from Pontifícia Universidade Católica do Rio de Janeiro with a degree in Law and also holds a master's degree in Corporate Law from Universidade Cândido Mendes. She also specialized in Corporate Finance at New York University.
Activities outside the office
Anna has been a speaker in conferences and seminars in Brazil and abroad, as follows:
– Trench Rossi Watanabe representative at the online meeting Dive In in 2020, a global movement in the insurance sector to support the development of inclusive cultures in the workplace;
– Trench Rossi Watanabe representative at the webinar "Tendências de Atividades Internacionais: Uma Análise Comparativa," promoted by Chambers & Partners on 23 September 2020;
– Interview with BNA Américas about the subject "LatAm M&A: Caution, diversification and bargain-hunting," August 2020;
– Speaker at Latin America Seminar on Corporate Policies applicable to Management Liabilities;
– Speaker in many conferences about subjects related to Banking and Mergers and Acquisitions, focused on LATAM;
– Presenter in conferences about Brazilian Corporate Law and the New Civil Code.
Publications
Author/co-author of several books and articles, including the following:
– Interview granted to Folha de São Paulo about the delay of the inclusion process due to the pandemic (March 2021);
– Article on Diversity and Inclusion, published in the Legal Market Remuneration Guide (February 2021);
– Interview granted to Bloomberg about the speculation of Chinese companies in the Latin American market (December 2020);
– Interview granted to Valor Econômico about companies that are most concerned about spreading the value of diversity in the labor market in general (December 2020);
– "A inconstitucionalidade da tributação do salário-maternidade é uma questão humanitária". Article published by Estadão (August, 2020) (co-author);
– Interview granted to BNA Americas on the topic "LatAm M&A: Caution, diversification and bargain-hunting" (August 2020);
– Interview with Valor Econômico about the subject Women in leadership (August 2019);
– Interview with LACCA – Latin American Corporate Counsel Association about the current scenario of mergers and acquisitions in Brazil in the article "Political and economic turmoil boost average deal value in Brazil" (August 2017);
– Interview with Folha de São Paulo about how law offices have been charging their fees (May 2017);
– Interview with Jota about the subject "Times multidisciplinares e de maior qualidade prevalecem" (January 2017);
– Brochure about Prática de Seguros no Brasil (September 2001 and 2003).
Languages
Portuguese, English and Spanish
Representative matters and clients
– Advised a leading global chemicals company on the sale of one of its businesses to a leading petrochemicals, construction and engineering company based in South Korea for USD 530 million;
– Advised a multinational corporation active in various economic sectors in a USD 11 billion cross-border transaction involving energy issues;
– Represented an international oil and gas company with respect to its acquisition, charter and fabrication of offshore oil and gas production facilities, including tender documentation, contract drafting and negotiation;
– Provided assistance in the project for exchange of assets in the gas industry, due diligence, analysis of regulatory and contractual matters and in preparing proposal and offers;
– Assisted client in the negotiation of the purchase and sale agreement, as well as the closing of the transaction for the sale of a mining site located in the state of Tocantins, Brazil in the amount of USD 3 billion;
– Provided legal advice in connection with the establishment of companies designed to operate biofuel plants throughout several regions in Brazil;
– Assisted a private equity fund in the acquisition of the industrial packaging business of MBP – Metalúrgica Barra do Piraí S.A;
– Assisted a national oil company in the acquisition of a power plant from El Paso;
– Advised and represented a large insurance group in the acquisition of a 50% interest in Mongeral S.A. Seguros e Previdência;
– Assisting a client in the acquisition — through a convertible loan structure — of four wind power plants in the northeast of Brazil; participating in the due diligence, drafting and negotiation of the various agreements;
– Assisted a South Korean energy group in the review and negotiation of several agreements, including joint operating agreements and consortium agreements;
– Assisted several private equity funds in the investment and acquisition of equity participation in a Brazilian oil & gas concessionaire company.