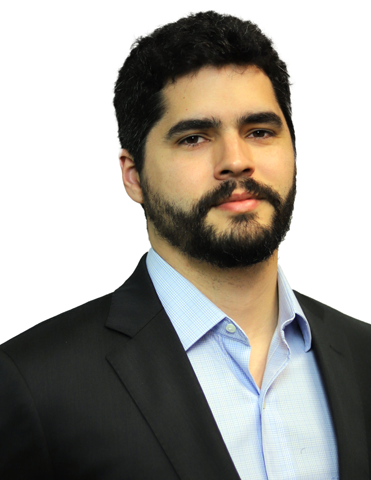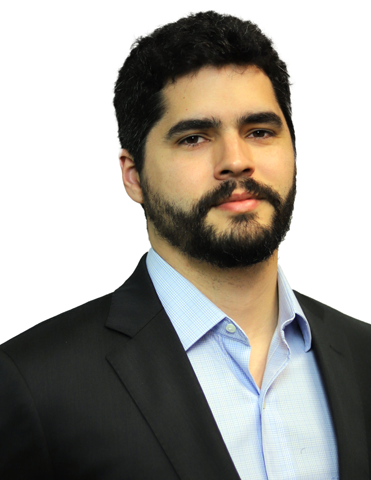 Professional Experience
Evaristo Lucena joined the Firm in 2020 and became partner in 2022. He integrates the Transactional practice group, with focus on corporate law, mergers and acquisitions, and capital markets. Lucena often represents issuers, shareholders, financial institutions and investors, both nationals and foreigners, in a variety of transactions involving structuring, registration and listing of companies with regulatory agencies and stock exchanges in Brazil and abroad, and M&As of publicly-listed companies in non-regulated and regulated segments.
Work abroad
He has worked in Ablfs McKfnzif New York and Toronto as part of the equity capital markets and M&A teams.
Academic Background
Lucena graduated in law from the Universidade Federal de Minas Gerais and has a LL.M. (cum laude) from Duke University in the United States.
Professional Associations and Memberships
Admitted to practice law by the Ordem de Advogados do Brasil (SP), the NY State Bar and the Law Society of Ontario.
Representative matters and clients
Since joining the firm in 2020, Lucena has advised:
Grupo SBF S.A. ("Centauro") in its subsequent public offering of shares (follow-on) in the amount of R$900 million, as well as in the acquisition of Nike's retail (online and brick & mortar) and wholesale businesses in Brazil for approximately R$1 billion;
d1000 Varejo Farma Participações, owner of the Rosário drugstore chain located in the State of Goiás and the Federal District, among other chains located in the State of Rio de Janeiro, in its R$400 million initial public offering of shares;
RWEST PI Bras Limited and DBO Energia S. A., in the context of the restructuring and contribution of operational assets that enabled the initial public offering of 3R Petroleum Óleo e Gas S.A., in the amount of R$690 million;
the underwriters in the initial public offering of shares issued by Boa Safra Sementes S.A., in the amount of R$460 million;
a Fortune 500 technology company listed in the NYSE in its acquisitions and venture capital investments in Brazil;
ZEG Energia Renovável in the sale of a solar energy project located in the State of Ceará to Cúbico Sustainable Investments Spain, S.L.
Languages
Portuguese and English