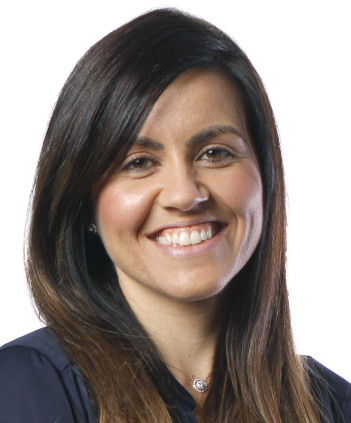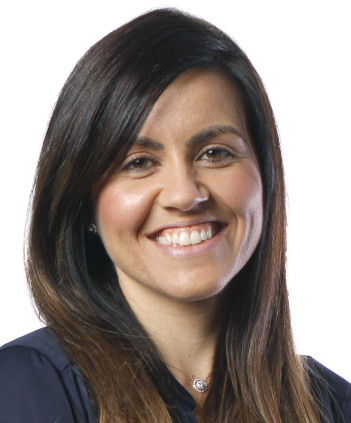 Silvia Bernardino de Gouveia
Professional Experience
Silvia Bernardino de Gouveia is a partner of the firm. She integrates the Corporate, Mergers and Acquisitions, Contracts and Capital Markets group. She specializes in mergers and acquisitions, including joint ventures and corporate restructuring, among other transactions related to corporate law and M&A. She has solid experience in advising local and international clients, acting in M&A operations, corporate restructurings, and joint ventures, as well as corporate work.
She represents Brazilian and foreign clients (including private equity funds) in Brazilian and multi-jurisdictional M&A transactions, joint venture transactions, corporate restructurings, transactions in various segments such as agribusiness, technology, packaging areas, renewable energy ventures. Silvia acts both in the coordination of due diligences and in the preparation and negotiation of purchase, sale and/or joint venture agreements and corporate restructurings, for national and international clients. She has solid experience in advising local and foreign clients.
Work abroad
She worked at the Brazilian Embassy in Washington DC with International Law.
Awards and Recognitions
Silvia has been recognized by LACCA, Legal 500, Latin Lawyers, Análise Jurídica, as leading business lawyer in Brazil in corporate and M&A.
Academic Background
She graduated from Pontifícia Universidade Católica de São Paulo with a degree in Law and has an LLM degree in Corporate and M&A from Cornell University in the United States of America. She was a fellow student in International Business Law at the University of the Incarnate Word in the United States of America.
Activities outside the office
Silvia is a member of the Brazilian International Trade Scholars (ABCI), a member of the Brazil-Canada Chamber of Commerce, a member of the Brazil-Swiss Chamber of Commerce, and work in law specialization at GVLAW from 2008 to 2010.
Publications
Author of several books/articles, such as:
M&A: Tendência de Retomada Gradual (Valor)
Nova Regulamentação do Banco Central moderniza mercado Cambial (Valor)
Possibilidade de administradores não residentes em sociedades brasileiras e seus negócios (Estadão)
Legal Aspects of Investing in Brazil;
Diversidade e Inclusão: Um dos Pilares do Sucesso Empresarial;
Oportunidades em Distressed M&A.
Representative matters and clients
Segregation of the consumer business from J&J to Kenvue.
Sale of the plant from Bobst to Teadit
Interaxa Group in the sale to Mutant Group of companies in Brazil, Chile, Uruguay, Colombia and Argentina, in which all the projects were coordinated in Brazil;
Canadian Solar in the sale of Pirapora Solar Projects in Brazil to Omega;
Canadian Solar in the Sale of Salgueiro, Jaíba, Francisco and Lavras projects to Nebras Power;
Chery in the formation of joint venture with CAOA group;
Toshiba Corporation in the sale of Toshiba América do Sul to Fram Capital;
Paul Hartmann Group in the acquisition of Bace Heathcare;
UBM as purchaser in several deals including of Hospitalar Feiras e Congressos;
Genus in the acquisition of Genetiporc;
Kodak in the sale of the DI and PI businesses to its pension plan;
ABC Group in the acquisition of EvoW12;
Quest Group in the formation of a joint venture in Brazil with Labet;
Lightsource BP in the corporate matters in Brazil and in M&A deals;
Multijurisdictional reorganization of JC Control, Nielsen, Hitachi and others.
Languages
Portuguese and english.