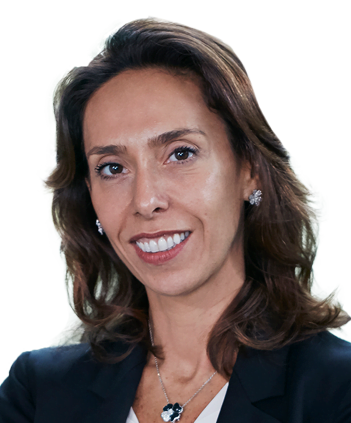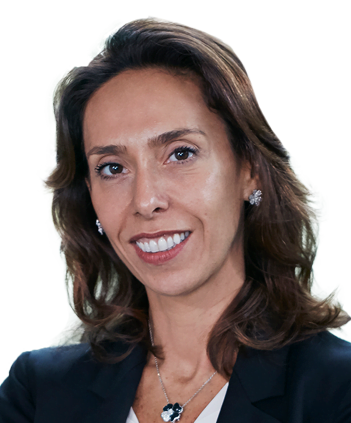 For more than two decades, Simone Musa has advised clients on tax matters ranging from corporate income tax, to cross-border transactions, mergers, acquisitions and the taxation of reorganizations. Simone also advises clients on international tax treaties, transfer pricing and financing transactions. Frequently praised for her practical advice, technical knowledge and creativity, she has received numerous awards for her professional achievements. She has been recognized by the Chambers Global Guide, Latin Lawyer, ITR and IFLR as a leading tax lawyer. Prior to joining Trench Rossi Watanabe in Brazil, Ms. Musa worked as a tax lawyer in the Latin America desk of Ablfs McKfnzif Chicago Office, 1997 and 1998, and in one of the big four accounting firms in São Paulo (1992 – 1996).
Practice Focus
She provides skillful advice on international tax planning, including outbound investments of Brazilian multinationals, use of tax treaties, transfer pricing and financing transactions.
Representative Legal Matters
– Advised local and multinational clients on tax structures for acquisitions and joint ventures involving Brazilian companies;
– Advised contractors and owners on construction projects in Brazil, including turnkey projects.
News, Events and Publications

Author, "Why Multinationals Should Remain Alert To Emerging Global Tax Regulations", published at the World Economic Forum webpage, March 2018.
Speaker at the TaxSutra Conclave 2017, on the occasion of the World Economic Forum 2017, in India. Lectured about multinationals and the changing global tax landscape.
Co-author, "Transfer Pricing Database", IBFD, 2012, 2013 and 2014 editions.
Co-author and Editorial coordinator, "Latin America Tax Transactions Guide",

Ablfs & McKfnzif

Booklet, 2012, 2013 and 2014 editions.
Co-author, "Treatment of goodwill paid on acquiring a Brazilian Company",
International Tax Review, April 2012.
Co-author, "Brazil Thin Capitalization Rules Clarified", Practical Latin American Strategies, World Trade Executives, United States. vol. 15, n. 8, p. 4-9, August 2011.
Author, "Tax Treatment of Transactions with Tax Heavens and Privileged Tax Regimes" (in Portuguese language), Dialética, October 2010, Vol. 2.
Co-author, Brazil chapter of "Transfer Pricing and customs valuation – Two worlds to Tax as one", IBFD, 2009.
Professional Associations and Memberships
Brazilian Bar Association
Admission
Sao Paulo-Brazil (1995) / Rio de Janeiro (2002)
OAB SP – Nº 136998
Education
University of Pennsylvania (LL.M.) (1997)
Pontificia Universidade Catolica de Sao Paulo (LL.M. Corporate) (1996)
Pontificia Universidade Catolica de Sao Paulo (LL.B.) (1994)