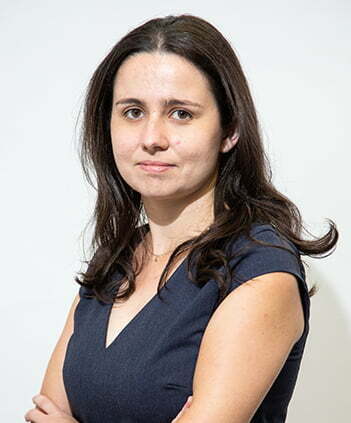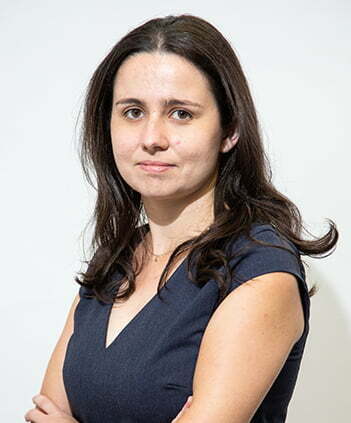 Professional Experience
Caroline Guyt França joined the Firm in 2020. She integrates the antitrust practice group. Ms. Caroline has a wide breadth of experience in conducting complex and high-profile merger cases at the Brazilian Antitrust Authority (CADE), providing antitrust risk assessment in commercial practices and in antitrust compliance programs, as well as providing legal assistance to companies and individuals in antitrust investigations for cartel, vertical practices, and abuse of dominant position. In her years of experience, she has advised clients from several industries such as pharmaceutical, automotive, retail, technology, payment, and infrastructure, as well as regulated sectors.
Academic Background
She graduated from Pontifícia Universidade Católica do Rio de Janeiro (PUC-Rio) with a degree in Law, and also holds an LL.M. in Corporate Law from Fundação Getúlio Vargas (FGV-Rio).
Publications
Author/co-author of several books/articles, such as:
– "Licitude Concorrencial de Políticas de Preços Mínimos Anunciados", Revista do IBRAC, 2020;
– "A Política de Preços Mínimos Anunciados no Varejo Online", Jota.info, 2019;
– "A Prescrição da Pretensão Punitiva do CADE: caso de embalagens flexíveis e Caso dos táxis de Curitiba", Jurisprudência do CADE Comentada, 2019;
– "What is the statute of limitations for anticompetitive conducts investigations by Cade?",Conducts Enforcement in Brazil – FAQ, 2019.
Representative matters and clients
– Advising Takeda in the sale of a portfolio of over-the-counter and prescription pharmaceutical products to Hypera S.A.
– Representing an important Brazilian contractor in investigations related to Operation Car Wash.
– Successfully represented Canexus, a chlorine producer, in the dismissal by CADE's Tribunal of a 10-year bid rigging investigation, after the General Superintendence recommended the condemnation of the company.
– Represented Engie and CDPQ before CADE to obtain unconditional clearance for the acquisition of TAG, in the largest divestment conducted by Petrobras up to date.
– Represented Equatorial Energia and Energisa, two large Brazilian electricity groups, in several merger control proceedings, including the acquisition of four power distribution companies privatized by Eletrobras.
– Represented Whirlpool before CADE for the unconditional clearance (after detailed review) of the sale of its compressor business (Embraco) to Nidec.
– Represented Mubadala and its subsidiaries in several merger reviews, including two about recent JVs of its satellite operator Yahsat with Hughes.