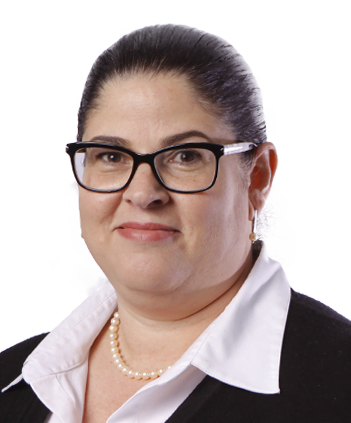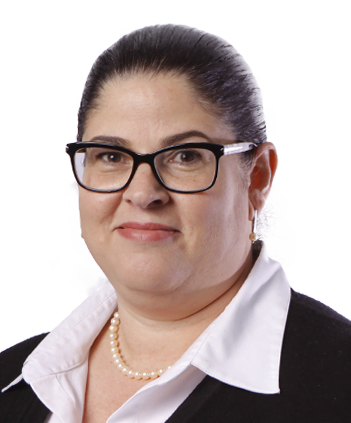 Professional Experience
Heloisa Barroso Uelze joined the Firm in 2000 and became a partner in 2005. She has over 25 years of practice and is currently the head of the Brazilian Public Law, Government Relations and Regulatory Group at Trench Rossi Watanabe.
Before joining Trench Rossi Watanabe, Mrs. Uelze worked for thirteen years in a law firm specialized in Public Law created by four of the most regarded scholars in Administrative, Public, Tax and Constitutional Law in Brazil, all of them respected Professors that held PHDs: Celso Antonio Bandeira de Mello, Geraldo Ataliba, Adilson Abreu Dallari and Michel Temer.
In April 2000 Heloisa was nominated – due to her recognized ethical reputation and specialized legal knowledge, as head of the legal department of a Federal Government Autarchy, where she stayed for 12 years. Such position was not inconsistent with the private practice of law.
Her area of expertise is Public and Regulatory Law, Government Affairs, and Infrastructure Projects, with focus both on litigation and on consultancy matters.
She assists clients in the regulatory area, both in consultancy and litigation matters, especially in cases involving public entities and regulatory agencies (such as ANVISA, ANATEL, ANEEL, ANS, COVISA) or infrastructure projects, such as international and national bids, contracts with the Government, including complex negotiations and assisting clients in elaborating strategies to meet the local content requirements in public tenders.
Heloisa has vast experience working in compliance matters representing clients both before the public administration and the judiciary department. In several occasions she has dealt with the Federal and States Public Prosecutor's Offices negotiating deals in matters that involved Brazilian Improbity Law and Brazilian Clean Companies Act. She has also defended clients' interests before several Courts of Accounts (in Federal, State and Municipal levels).
Heloisa also works with clients in strengthening their compliance areas, by improving both the internal rules and the mechanisms to enforce such rules. She prepares and reviews internal policies and guidelines and also provide speeches and training to the clients' teams in order to make sure everyone is aware of the applicable rules.
Heloísa is also a member of the Diversity and Inclusion Committee and one of the leaders of the PcD Affinity Group at Trench Rossi Watanabe. Under her leadership, important initiatives were developed such as the development of an inclusive website, with hand talk tools, ensuring accessibility in Libras, and business cards with contact information also in Braille; hiring of a neurodiverse person and her inclusion in the Firm's activities; Pro-bono activities, helping several people without sufficient financial resources to apply for social security benefits and social welfare benefits to which they were entitled, and even school enrollment (illegally denied because it was a case of PcD inclusion).
Awards and Recognitions
Heloisa has been recognized for her work by the main legal directories such as Chambers, LACCA Approved, Latin Lawyer 250, Leaders League, Análise Advocacia 500, Análise Advocacia Mulher, Thomson Reuters Stand-out Lawyers, Best Lawyers and The Legal 500.
Academic Background
She graduated from Pontifícia Universidade Católica de São Paulo with a degree in Law and from Pontifícia Universidade Católica de São Paulo with a specialization in Constitutional, Administrative and Procedural Law.
Activities outside the office
Heloisa frequently participates as a speaker in events related to Public, Regulatory, Compliance and Administrative Law, including Brazilian Improbity Law and Clean Companies Act. She also acted as Assistant of Professor Antonio Carlos Mendes teaching Constitutional Law at Pontificia Universidade Católica during a period of 4 years (1992/1996).
Representative matters and clients
Represented clients in relevant cases that involved her legal expertise in negotiating or dealing with public entities such as São Paulo Metrô Cartel, Lava Jato Operation, Fatura Exposta Operation, Vampiro Operation, Pandora Operation, Castelo de Areia Operation and Boca-livre Operation (Rouanet Law);
Advised client in the pharmaceutical industry on improbity lawsuits, related to alleged wrongdoings in public tenders;
Represented client in the Oil & Gas industry supporting companies in discussions with the Brazilian Oil and Gas Authority (ANP) regarding the royalties to be paid to the Brazilian Agency;
Advised client in the defense industry on improbity lawsuit regarding alleged wrongdoings in public tenders;
Advised client in the automotive industry regarding discussions with the public Prosecution Office in relation to a civil inquiry, convincing Public Prosecutor to not file a improbity lawsuit related to environmental matter;
Advised client in the technology manufacture industry on a lawsuit against the Consumer Protections Bureau to discuss hacker attacks;
Advised client in the port industry, having a proactive participation before Federal Accounts Court (TCU).
Languages
Portuguese and english.