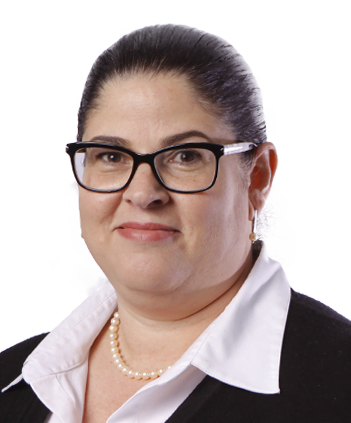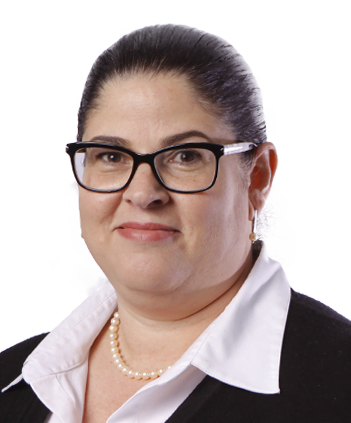 Experience
Heloisa Barroso Uelze joined the Firm in 2000 and became a partner in 2005. She has over 25 years of practice and is currently the head of the Brazilian Public Law, Government Relations and Regulatory Group at Trench Rossi Watanabe. Heloisa is recognized as a leading practitioner in such areas of law by various international publications such as Chambers, LACCA, Análise Advocacia, and PLC.

Before joining Trench Rossi Watanabe, Mrs. Uelze worked for thirteen years in a law firm specialized in Public Law created by four of the most regarded scholars in Administrative, Public, Tax and Constitutional Law In Brazil, all of them respected Professors that held PHDs: Celso Antonio Bandeira de Mello, Geraldo Ataliba, Adilson Abreu Dallari and Michel Temer.

In April 2000 Heloisa was nominated – due to her recognized ethical reputation and specialized legal knowledge, head of the legal department of Federal Government Autarchy, where she stayed for 12 years. Such position was not inconsistent with the private practice of law.

Practice Focus
Mrs. Uelze area of expertise is Public and Regulatory Law, Government Affairs, and Infrastructure Projects, with focus both on litigation and on consultancy matters.

She assists clients in the regulatory area, both in consultancy and litigation matters, specially on cases involving public entities and regulatory agencies (such as ANVISA, ANATEL, ANEEL, ANS, COVISA) or infrastructure projects, such as international and national bids, contracts with the Government, including complex negotiations and assisting clients in elaborating strategies to meet the local content requirements in public tenders.

Mrs. Uelze has vast experience working in compliance matters representing the clients both before the public administration and the judiciary department. In innumerous occasions she has dealt with the Federal and States Public Prosecutor's Offices negotiating deals in matters that involved Brazilian Improbity Law and Brazilian Clean Companies Act. She has also defended client's interests before several Courts of Accounts (in Federal, State and Municipal levels).

Mrs. Uelze also works with the clients in strengthening their compliance areas, by improving both the internal rules and the mechanisms to enforce such rules. She prepares and reviews internal policies and guidelines and also provide speeches and training to the clients' teams, in order to make sure everyone is aware of the applicable rules.
Representative Legal Matters

Below are some of the relevant cases where Mrs. Uelze has worked in defense of client's interests that involved her legal expertise in negotiating or dealing with public entities:
São Paulo Metrô Cartel
Lava Jato Operation
Fatura Exposta Operation,
Vampiro Operation
Pandora
Castelo de Areia
Boca-livre – lei rounet

• Pharmaceutical Industry Client — Improbity lawsuits, related to alleged
wrongdoings in Public Tenders.
• IT Industry Client
• Gas Cartel
• Oil and Gas industry Client – supported companies in discussions with the
Brazilian Oil and Gas Authority (ANP) regarding the royalties to be paid to the Brazilian Agency.
• Food Industry
• Construction Industry
• Industrial Manufacturer operation (so-called Volcano).
• Defense Industry Client –Improbity Lawsuit regarding alleged wrongdoings in Public Tenders.
• Improbity lawsuits, related to alleged wrongdoings in Public Tenders.
• Car Industry Client – Discussions with the Public Prosecution Office in relation to a civil inquiry, convincing Public Prosecutor to not file a improbity lawsuit related to environmental matter.
• Technology Manufacturer Client – Lawsuit against the Consumer Protections Bureau to discuss hacker attacks.
• Ports Industry client — proactive participation before Federal Accounts Court (TCU).

News, Events and Publications

Ms. Uelze frequently participates as a speaker in events related to Public,
Regulatory, Compliance and Administrative Law, including Brazilian Improbity Law and Clean Companies Act.
She was also acted as Assistant of Professor Antonio Carlos Mendes teaching Constitutional Law at Pontificia Universidade Católica during a period of 4 years (1992/1996). Ms. Uelze has specialization in Constitutional, Administrative and Procedural Law.

Professional Associations and Memberships

Brazilian Bar Association 1990
(São Paulo and Rio de Janeiro branches)

Admission

São Paulo – Brazil
OAB SP – Nº 117088
Rio de Janeiro — Brazil
OAB RJ – Nº 221210

Education
Pontificia Universidade Catolica de Sao Paulo