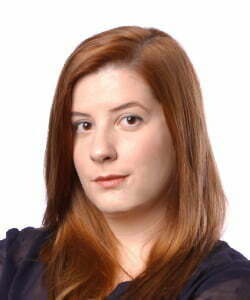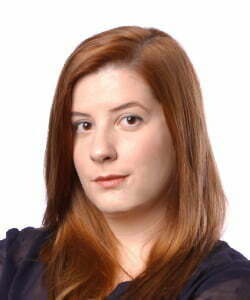 Professional Experience (History and Position/Practice focus inside the firm and Professional Experience)
Manuela Demarche joined the Firm in 2017 and is a Senior Associate of the Environment and Sustainability practice group, with focus on Environmental Law, Sustainability, ESG and Climate Change. Manuela Demarche has a wide breadth of experience in matters related to environmental liability and licensing proceedings – especially regarding mitigating and compensatory measures, intervention by interested third parties, risk mitigation and protected areas – and advises clients in relevant cases to the current Brazilian scenario, comprehending consultations, due diligences, administrative and judicial matters related to environmental regularization (air pollution, effluents, solid waste, contaminated lands), circular economy, implementation of take-back requirements and product life-cycle, biodiversity, crisis management and definition of strategies under broad legal focus.
Awards and Recognitions
Manuela Demarche has been recognized for her work as an outstanding professional – "Associate-to-watch" – in Environmental Law in Brazil, for two consecutive years by the publication Chambers and Partners.
Academic Background
She graduated from Pontifícia Universidade Católica de São Paulo (PUC-SP) with a degree in Law and holds two specialization in Environmental Law from Fundação Getulio Vargas (FGVLaw) and Paulista School of Magistrate (EPM). She is an expert in Sustainable Capitalism & ESG by Berkeley Law Executive Education and is a Master of Laws (LL.M.) in Environmental and Energy Law from Georgetown University Law Center, Washington D.C., USA.
Publications
Co-author of several books/articles, such as:
– "Environmental key risks related to Real Estate Acquisition" published in the book Real Estate Operations: structuring and taxation. 1st edition. São Paulo: Saraiva, 2016;
– "Environmental Licensing in Brazil" published in the book Brazil Infrastructure Law. International Commerce and Arbitration series, v. 20. Netherlands: Eleven International Publishing, 2016;
– "Environmental licensing of waterways that run through Indigenous Lands" published in the book Infrastructure in Environmental Law. 1st edition. São Paulo: Revista dos Tribunais, 2016.
– "Ports undertakings and the conservation units of coastal and marine protection" published in the book Infrastructure in Environmental Law. 1st edition. São Paulo: Revista dos Tribunais, 2016.
Representative matters and clients
– Advising Braskem and Plastivida on the definition of strategies related to circular economy, design thinking, product life-cycle and take-back requirement (EPR schemes) for general packaging, with active participation in the Coalizão Embalagens and representation of the clients in Public Class Actions and administrative procedures related to the theme.
– Assistance in the definition of defense strategy for multinational companies in Public Class Actions filed by the District Attorney's Office of the State of São Paulo, related to soil and groundwater contamination in the Jurubatuba neighborhood, in São Paulo – SP.
– Advising and general consultancy for companies such as Procter & Gamble, Natura, Tate & Lyle, Braskem, Parker Hannifin and Fortive (Gilbarco Group), in environmental matters, with regard to the licensing of the respective industrial facilities and environmental requirements.
– General advising to PepsiCo and Yamaha on matters related to take-back requirements (EPR schemes) of several products in the companies' portfolio.
– Advising and consultancy for mining companies in civil investigations initiated by the Public Prosecutor's and District Attorney's Offices, related to possible impacts arising from mining activities in the region of Marabá, in the State of Pará, as well as in relation to socio-environmental issues involving traditional quilombola communities and the demarcation of its territory in the Vale do Paraíba region, State of São Paulo.
– Assistance in the definition of defense strategy and representation of multinational companies in cases of collective contamination: Case "Natureza" in Guaramirim, in the State of Santa Catarina and case "CBB/USPAM" in Ulianópolis, in the State of Pará, where she also acts in the coordination of the group of over 50 companies involved.