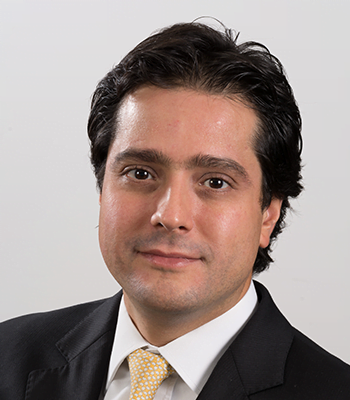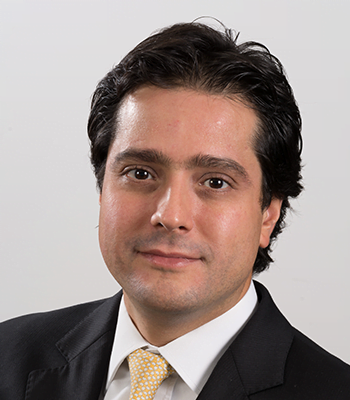 Professional Experience
Mauricio Pacheco joined the firm in 2006 and is a partner since 2016. He is a member of the Corporate & Finance group, working with a focus on Corporate, M&A and Private Equity. Mauricio is highly regarded by clients for his business-oriented approach in conducting domestic and cross-border M&A transactions, mainly focused on projects related to Consumer, Energy and Life Science industries. As a result of his 15-year experience as a transactional legal practitioner, Mauricio has also gained significant recognition among C-Level executives of Brazilian corporations and leading members of reputable investment banks and M&A financial advisors. He is also a member of the firm's China Desk.
Awards and Recognitions
Mauricio has been recognized for his performance in the areas of  M&A and Corporate, Energy and Projects by the main legal rankings such as Chambers and Partners Global and Brazil, Latin Lawyer, IFLR 1000, The Legal 500, Leaders League, LACCA Approved and Análise Advocacia 500, where he was ranked as Tier 1 in the Corporate category in the most recent publication. In Chambers and Partners, specifically, he was ranked in the last edition (2022) of both the Brazilian and Global guides for his performance in Corporate/M&A. Mauricio also coordinated the work of two deals/transactions awarded in 2021 as "Overseas Deal of the Year" and "Private Equity Deal of the Year" by China Business Law and IFLR Awards respectively.
Academic Background
He graduated from Pontifical Catholic University of São Paulo (PUC-SP) with a degree in law, specializing in Tax Law from Fundação Getúlio Vargas (FGV) and also holds a master's degree in Corporate Law from the Brazilian Institute of Capital Markets (IBMEC).
Representative matters and clients
– Assisting the Brazilian subsidiary of China's State Power Investment Corporation (SPIC) enter an agreement with German conglomerate Siemens, British oil giant BP and Brazilian logistics company Prumo to buy a share in their joint Brazilian thermal power project. Through the transaction, SPIC obtained a 33% stake in GNA's two gas-fired thermal plants, GNA I and GNA II, which will have a combined capacity of 3,000 megawatts and include a liquefied natural gas (LNG) terminal once complete.
– Advising Hitachi Limited in connection with the establishment of a joint venture between Hitachi Limited and ABB Limited in respect of the ABB Network Grids Division including transformers, high voltage, grid automation and grid integration as well as other utility and/or grid related businesses and any activities dedicated to such business, such as R&D, corporate and support functions. Deal-value: USD 11.000.000.000,00
– Advising Ingersoll Rand in the merger with Gardner Denver Holdings Inc., creating a new combined company, named Ingersoll Rand Inc. By means of this transaction, Ingersoll Rand separate its industrial business globally to combine with Gardner Denver. Deal-value: USD 58,000,000.00.Advising Takeda in connection with the sale of its OTC business to Hypera. Deal-value: USD 825,000,000.00.
– Advising a client in the acquisition of several clinics in Brazil.
– Advising a Brazilian client in the divestment of its beauty business.
– Advising a Chinese client in one of the biggest public bids for the constructions of the bridge between Salvador e Itaparica cities.
– Assisting a Chinese power company on the potential acquisition of equity interest in the wind and hydropower generation energy companies from a public traded company. Mauricio is leading the conduction of a legal due diligence on the assets, businesses and companies, the review of the documents relevant to such transactional perimeter and the review and negotiation of the SPA.
Languages
Portuguese, english and german.